The Real Seattle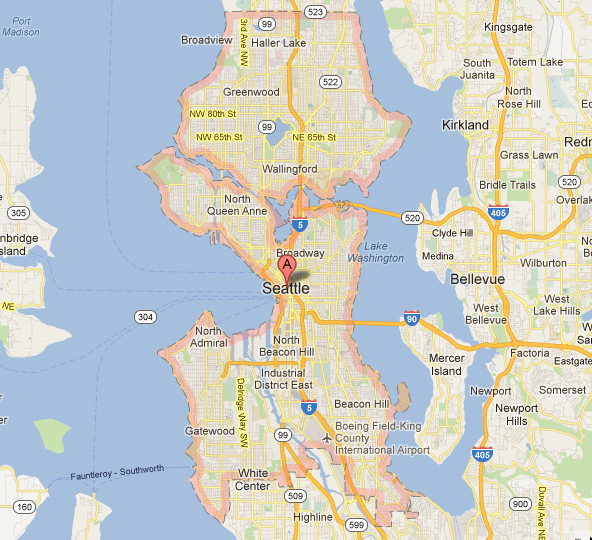 Welcome to Seattle, a city that is located in the state of Washington. Seattle is a city in which millions of people reside and come to visit on a daily basis. The weather in Seattle changes from month to month, with winters that are very wet and summers that are warm and dry. Seattle is known for being a rainy city but it is still a gorgeous place to visit nonetheless. In this city, there is so much to do and see which is one of the reasons people enjoy visiting this city so much. Tourists are never bored during their stay, whether it is raining or sunny, so if you are planning to visit Seattle, you will surely have a good time and a memorable experience.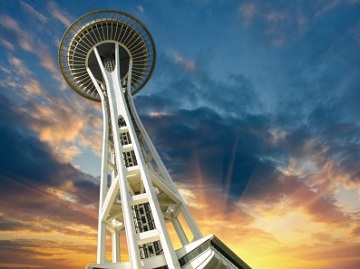 Because there are many different tourists who come to Seattle throughout the year, there needs to be accommodations available for all of these people. And, that is the main reason why there are a number of hotels in the Seattle area. Some of the most popular and highly-rated hotels in the Seattle area include the Hotel 1000, Hotel Max, and the Alexis Hotel. The Hotel 1000 has much to offer in terms of rooms, amenities, and accommodations. As a guest of the hotel, you will have your choice of rooms, ranging from the Parlor Suite to the Grand Luxe Room, Grand Suite, Executive Suite, and many other choices. You can make your selection of the particular room that meets your preference and requirements. Some of the amenities that can be found in this hotel include in-room dining, umbrellas, a full service spa, and a 24-hour fitness center. The Hotel Max is equally as popular, with a number of available rooms and amenities. Rooms at the Max include Solo Art, Queen of Art, Artist King, and Art of Two Beds. Each of the rooms are spacious, inviting, comfortable, and most importantly, they are artistic.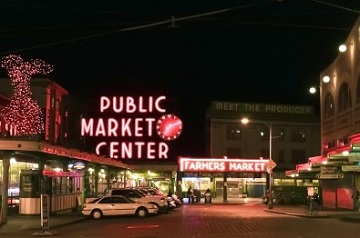 Along with the comfortable and welcoming hotels, in which staff members treat their guests with the utmost respect, there are also a number of top restaurants that you can visit while in Seattle. Some of the top rated restaurants in the city include the Crab Pot Seafood Restaurant, the Place Pigalle Restaurant, and Tango. At the Crab Pot Seafood Restaurant, you can enjoy burgers, sandwiches, and most importantly, a wide selection of seafood. Some of the popular selections include the Clam Strips and Chips, the Colossal Burger, and the Seafood Brochette. Each of these dishes is freshly prepared and the restaurant is good for children as well, featuring an entire menu dedicated to the taste buds of children. The Place Pigalle Restaurant has received stellar ratings from those who have the opportunity to grab a bite at this restaurant, a restaurant that serves both lunch and dinner. At this restaurant, you can enjoy selections that include roasted beet salad, Hawaii Tombo, and Crab Cakes Pigalle. For a fine dining experience, this is surely the place to go. Tango is yet another high-rated restaurant, especially since they have a complete gluten-free menu. On the menu, you will find a selection of meats, salads, and a whole lot more. These are just some of the many fantastic restaurants in the city of Seattle.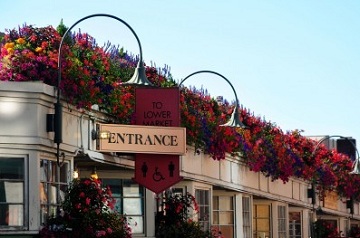 While hotels and restaurants are generally important whenever you are traveling, you also want to know about the different attractions that can be found in Seattle as well. One of the most popular attractions in Seattle is the Woodland Park Zoo, which is the perfect attraction for both adults and children who are looking to explore and have a good time. The Woodland Park Zoo is home to a number of plants and animals. During your visit to the zoo, you will see a wide selection of birds, mammals, amphibians, insects, plants, and a whole lot more. Each exhibit will be exciting for you and for whomever you are traveling with. There are over one thousand different animals in the Woodland Park Zoo, which will surely provide hours of fun as you learn about these different species and their natural habitats. If you have a love for plants and nature, this is also an ideal attraction.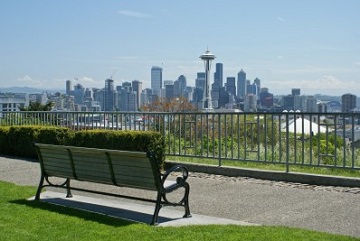 The Space Needle is also quite a popular attraction in Seattle. In fact, you have probably heard about it before and may have even seen picture of the Space Needle. It is also featured very often in the television show, Grey's Anatomy, which takes place in the city of Seattle. The Space Needle has become the most popular landmark in the city of Seattle. The Space Needle is approximately 605 feet high and is such a sight to see. There is an observation deck on part of the Space Needle and it is 520 feet above ground level. You will be absolutely amazed at the view of the city from the observation deck. Along with the observation deck, there is also the SkyCity Restaurant, which is located in the Space Needle and consistently rotates at a slow pace, while it is 500 feet above ground. If you want the experience of a lifetime, your best bet is to eat at this restaurant with such an amazing view of the city. Along with these attractions, the Seattle Art Museum is a great place to visit, especially if you are traveling with children. You will see a number of different collections and exhibits that will simply fascinate you.
As you can probably tell, the city of Seattle is quite a fascinating place. There is plenty to see, with so many attractions available right at your fingertips. You can even go on a guided tour around the city of Seattle to learn more about is history and its attractions. Along with everything that you can do and see in the city, the residents of Seattle are welcoming to tourists, which is part of the reason there are so many hotels available. If you are planning a trip to Seattle, be prepared to have the time of your life and experiencing things you have never been able to experience before.